Welcome!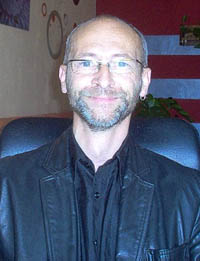 My name is Alex Frackleton, I am a native English teacher.
I'm 48 years old and I have lived in Hradec Kralove for 10 years.
I am a B.A. English Honours graduate from the University of Stirling in Scotland. I have been teaching English as a foreign language both generally & in various business contexts for almost 20 years.
I have worked in a number of European countries both prior to & after European ascension. I have worked as the in-company teacher for some of the biggest companies in the world, such as Canon International, L'Oreal (Budapest) & Philip Morris (Klaipeda & Vilnius).
I came to Czech Republic in 2004 to teach at the Cybernetic school in Hradec Kralove, where I worked for 2 years. Since then, I have worked for various companies in and around the city. I also teach individuals privately.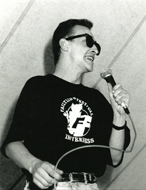 Prior to becoming an English language teacher, I worked as a professional comedy entertainer, writer & actor for ten years. I have worked on British television, both as a stand-up comedian, performance poet, actor and also as a BBC radio reporter.
My first book was published in 1991 and was short-listed for the McVitie's Scottish writer of the year award, 1992. To this day I continue to write mostly for my pleasure and my current work as a teacher of the English language. I also enjoy reading, films and cycling. I have performed as a comedian at Hradec Kralove International Theatre Festival on several occasions.
And may yet so do again in the future.